2018 Exhibitors & Partners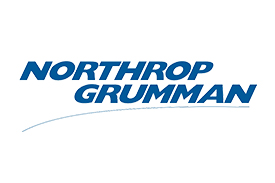 Flight Simulator

Global aerospace and technology company Northrop Grumman will wow you as they conduct hands-on experiences and demonstrations of their flight simulator!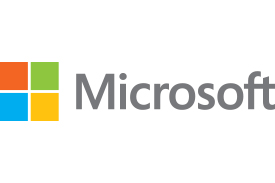 Microsoft Virtual Reality Experience

Experience a reality where the universe expands, fantasy worlds spring to life, and the unknown becomes the known. Test drive Microsoft's state-of-the-art Virtual Reality headsets and get immersed in a world of infinite possibilities!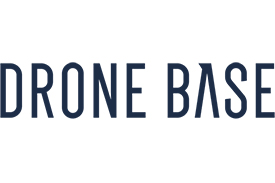 The Ultimate Drone Demonstration

Professional pilots from DroneBase will be on hand to take you high into the clouds as they demonstrate drone technology. Learn the ins and outs of these amazing flying machines and watch as the pilots maneuver through the sky during flight demos. Plus, get a chance to fly a drone yourself!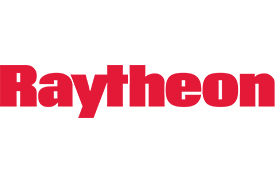 Raytheon

Check out Raytheon's interactive display of a variety of Commercial Off The Shelf (COTS) hardware and material used in the aerospace industry in opto-mechanical design.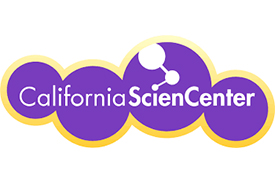 The California Science Center Stage

The wonder and excitement of the California Science Center returns to the Innovation Fair. The stage will come alive every 30 minutes with a fun science show that you will not want to miss!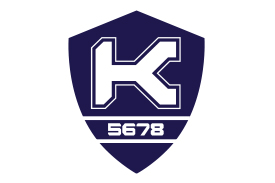 Robotics

STEM³ Academy's competitive robotics team will show off their amazing robots. Learn how they're made, how they work, and have a turn taking them out for a test drive!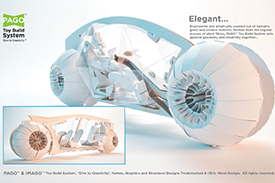 Paper Construction Gets Extreme

Ordinary paper gets extraordinary when artist, designer, and imaginer Eric Ward gets his hands on it. Check out his unique, three-dimensional PAGO figures and make your own paper creations.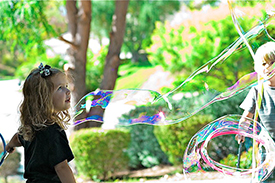 Bubble Mania

You've never experienced bubbles like this! Get your hands on the latest bubble-making tools and transform soapy solution into flowers, butterflies, dinosaurs, dolphins and more incredible shapes. A bubblologist will facilitate this interactive activity that is sure to be fun for participants of all ages!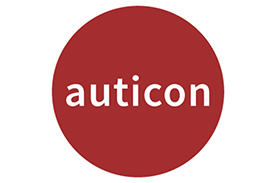 Auticon

Learn about Auticon, a leading IT services company that provides employment opportunities for people with autism.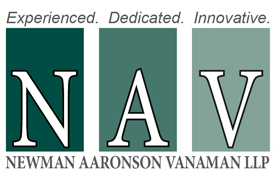 Solving the Rubik's Cube

This iconic puzzle has been stumping people for over 40 years, give it a twist and see if you can conquer the cube!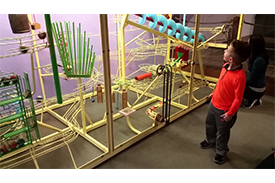 Rube Goldberg Machine

Artist and engineer Brett Doar will lead a hands-on workshop on the process of designing and building Rube Goldberg machines. You'll help build one of these complex contraptions in which a series of devices perform simple tasks that when linked together produce a domino effect creating interactive and kinetic devices.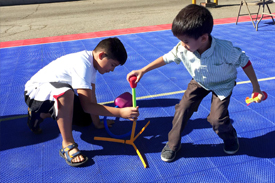 Launch a Rocket with Your Stomp

Learn about aerodynamics and propulsion as you use the power of your stomp to propel a rocket more than 100 feet into the air!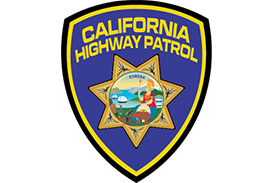 Inside the Tech of the California Highway Patrol

Take a look inside a California Highway Patrol vehicle equipped with state-of-the-art technology. A CHP officer will show you how radar, computers and other mobile tech tools help the department do its job safely and effectively.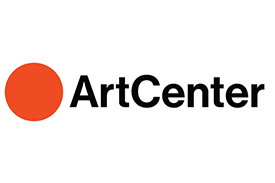 Design and Sculpt Your Own Character

ArtCenter College of Design will help you create and sculpt your own robot, monster, superhero or other fun characters with nothing but clay, wire, glue and your imagination.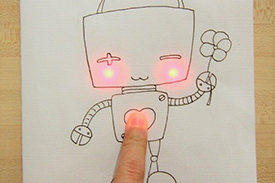 Paper Circuits

Learn the basics of electricity by combining paper, copper tape, LED lights and a battery to create a low-voltage electronic circuit. You can even lay your circuit out to make a cool light-up design that you can take home.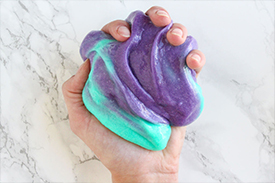 ThermoSlime

Release your inner mad scientist and concoct a batch of thermoslime in an experiment will be oozing with fun!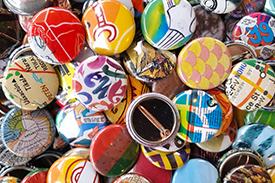 Make Your Own Button

Get artistic as you design your own button and use a button-making machine to seal your creation into a piece you can wear!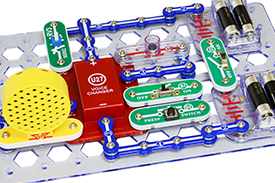 Snap Circuits

Snap Circuits make learning electronics easy and fun. Use the colorful display to build all kinds of projects like AM radios, doorbells, alarms and more!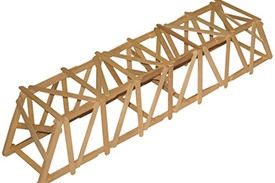 Build-a-Bridge Engineering Challenge

Put your ingenuity to the test and challenge other fair-goers to see who can build the largest and strongest bridge out of simple materials.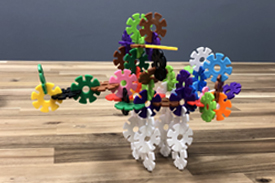 Build it with Brain Flakes

Let your imagination run wild as you snap together small discs to construct anything your brain thinks up.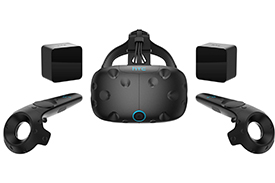 HTC Vive VR

Immerse yourself in the virtual world of the HTC VIVE virtual reality system. This unforgettable first-person experience is designed for you to interact with a new and exciting world.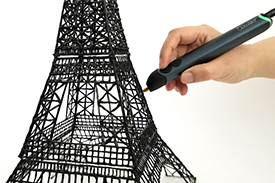 3D Printing with a Pen

Did you know you can hold a 3D printer in your hand? You can with 3D pens. Try one out for yourself and make a 3D model that you can take home.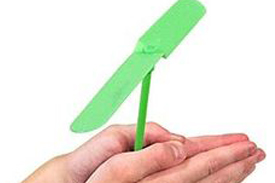 Twirling Helicopters

Using just a drinking straw and paper, you'll make your own helicopter model to explore the forces produced by helicopter rotors.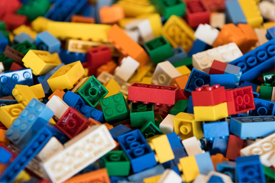 Brick Building Station

Let your imagination run wild and build anything you can dream up! Choose from different shapes, sizes and colors to bring your building plan to life.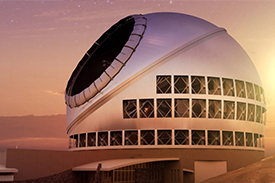 Go Inside the Thirty Meter Telescope

Learn about the science and technology of the Thirty Meter Telescope, a next-generation observatory that will allow us to see deeper into space and observe cosmic objects with unprecedented sensitivity. You'll view atomic emission spectra through a diffraction grating and take a virtual reality tour of the Thirty Meter Telescope dome.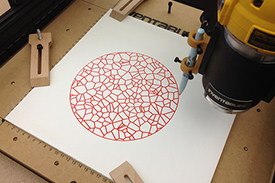 Watch X-Carve Bring Art to Life

Grab a tile, pick out a design and watch in amazement as an X-Carve machine sketches your chosen picture right before your eyes! Take the tile home as a reminder of the amazing things technology can do.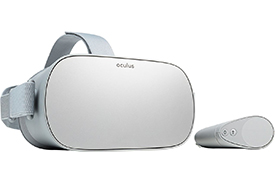 Oculus Go VR

Try out the stand-alone virtual reality headset and take a different look at the world. This simple and easy to use headset is a great way to learn the basics of virtual reality.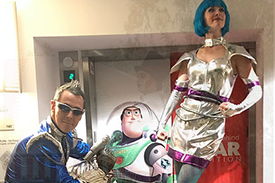 Space-Themed Stilt Walker

You'll be delighted when you encounter our entertaining stilt walker roaming the Innovation Fair. Say hello and take pictures with this engaging performer, decked out in a futuristic space costume.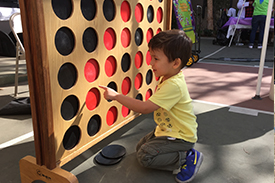 Giant Connect 4

Strategize the best moves to get four of your colored game pieces in a row. The first player to do so wins!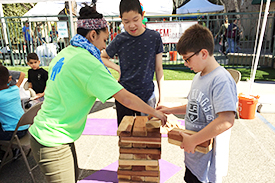 Giant Jenga

Put your engineering skills to the test as you build a tower of wooden blocks by pulling them out from the bottom and moving them to the top. Careful – don't be the one to make it fall!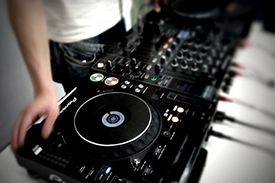 Move to the Music with DJ Adam

Show off your dance moves as DJ Adam of In The House Entertainment returns to rock our Innovation Fair!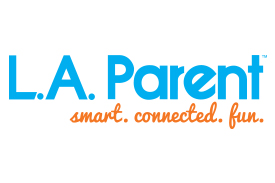 L.A. Parent

L.A. Parent is the ultimate source for community news and parenting advice in Southern California. Each attendee will walk away with the latest issue of L.A. Parent magazine.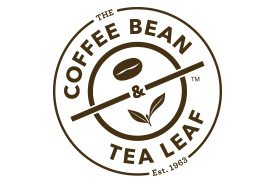 Re-Energize with Coffee Bean

Need a boost? The Coffee Bean & Tea Leaf will be serving complimentary coffee to keep you energized throughout the fair.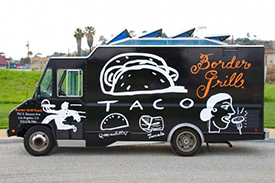 Border Grill Food Truck

Come hungry. Border Grill's food truck will be rolling into the Innovation Fair to serve delicious gourmet tacos, quesadillas, burritos, salads and bowls. With a focus on healthy and sustainable ingredients, Border Grill will provide the perfect eats to keep you fueled up during the fair.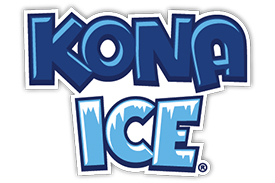 Kona Ice

Beating the heat will be easy and delicious with a flavor-packed cup of premium shaved ice. Ride Kona's "Flavorwave" as you add up to 10 flavors to create the perfect frozen treat!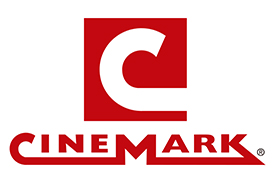 Special thanks to Cinemark Century 8, North Hollywood.