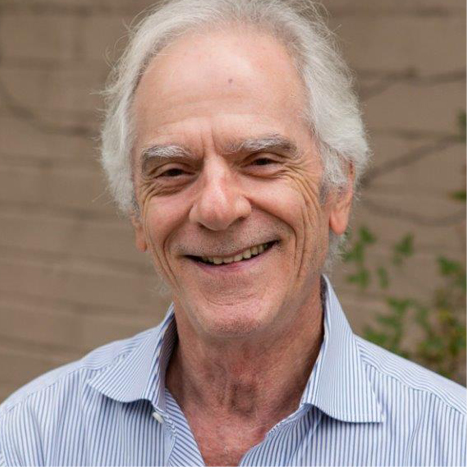 Ellis Crasnow, PhD, Director, STEM³ Academy and STEM Education, The Help Group
After earning his PhD in philosophy from USC, Dr. Crasnow taught widely at the college and high school levels, both in the U.S. and South Africa. He secured his CA teaching credential and joined The Help Group in 2008, teaching math, science and English before becoming Principal of Village Glen High School. In 2012, The Help Group began a pilot program at Village Glen High School, which Dr. Crasnow led. The success of that program and its expansion to include STEM infusion into the middle and elementary schools' curriculum provided the impetus to start STEM³ Academy. Prior to teaching, Dr. Crasnow was a successful entrepreneur. He has two daughters, both in doctoral programs in the University of California system, and is an avid hiker and photographer. Dr. Crasnow is a frequent speaker at conferences, including the annual California STEM Symposium on the importance of STEM education and its benefit to those with social and learning differences. He also produces a weekly blog, which can be found here.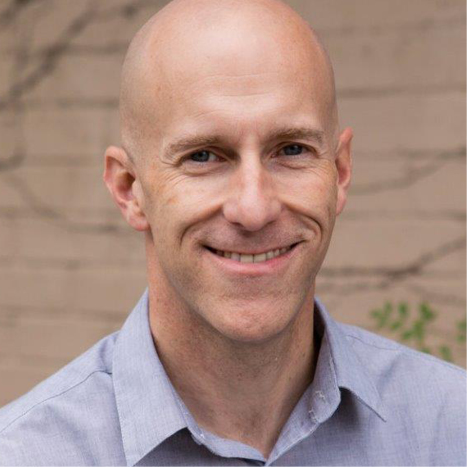 David R. Ewart Jr., MEd, Principal of STEM³ Academy, Valley Glen
David is a California native and has served over 25 years in education and administration with 15 years dedicated to STEM interests and a decade serving as leader, director, and school site administrator in Shasta County, California. He graduated with his Bachelors and Masters in Educational Leadership and Administration from Simpson University and continued to pursue STEM education initiatives and learning projects.
David is an active curriculum planner and grant writer and has been awarded grants in curriculum development related to STEM education, global commerce and entrepreneurship as well as UAV and Drone Technology. He launched STEM community outreach that facilitated NASA programs in space science, research based inquiry learning models and math education. David has built STEM program pipelines for students to take their science and engineering fair projects to the Intel Science and Engineering Events. Created volunteer programs for middle school and high school students to serve as STEM docents, and provide leadership in formal STEM education, informal community outreach and summer STEM camps.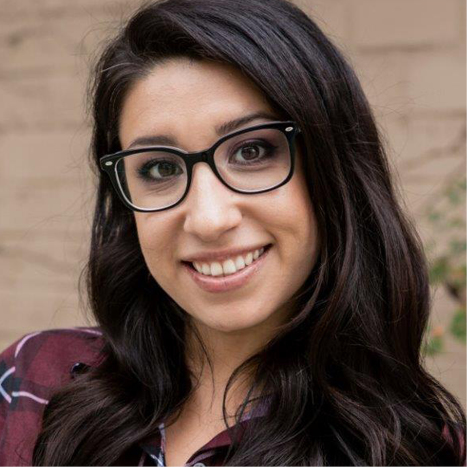 Vanessa Carrillo, Assistant Principal and College & Career Counselor
Vanessa Carrillo has worked in higher education for more than 10 years. She began her career at USC in the School of Cinematic Arts, advising graduate students seeking advanced degrees in Television, Film, and Screenwriting. She also advised undergraduate and graduate students at UCLA in the Comparative Literature Department. Working in higher education was rewarding, but it wasn't until she took on a part-time teaching position at California State University, Northridge that she fell in love with the high school population. Teaching ESL classes to international students from around the world, she became fascinated with the idea of making a difference in the lives of under-represented students who want to continue their education. Vanessa graduated with a Master's of Science degree in Counseling and Guidance from California Lutheran University.
Clare Baek
Clare Baek fell in love with math during her sophomore year of college at the University of California San Diego, which led her to a BA in Pure Mathematics. She continued her studies at San Diego State University, receiving a MA in Pure Mathematics. It was while working on her Master's thesis, which involved generating a mathematical phenomenon using programming, that she realized the profound connection between math and real-world problem solving – and how the beauty of math could be portrayed efficiently through technology. Baek went on to pursue her dream of teaching and mentoring students with special needs, receiving her MA in Special Education with a Mild/Mod Teaching Credential from the University of San Diego. Baek is thrilled to be part of STEM³ Academy and its innovative STEM learning process.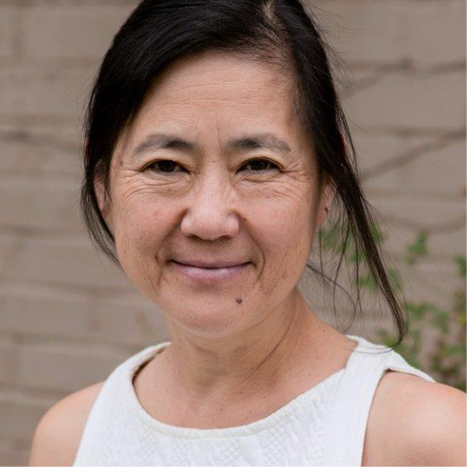 Megumi Guillaume
Megumi Guillaume was earning a degree in Microbiology at U.C. Berkeley and UCLA when she happened to take a teaching position at a LA-area high school. She quickly fell in love with the profession and has been teaching for 30 years. After raising two daughters, Guillaume went back and earned her Special Education credential. For the past decade, she has worked at The Help Group, providing instruction to students and helping to implement the new STEM program at the Culver City Campus. She loves working with the students and integrating different media and project-based lessons to help students be successful in the learning process. She is playing a vital role at the STEM³ Academy, helping develop creative curriculum and integrating hands-on projects into all subject areas.
Jessica Tacata
Jessica graduated from the University of California, Berkeley with a bachelor's degree in the History of Art. After her nephew was diagnosed with Autism, she took a special interest in the disorder and began working with adults with disabilities at Easter Seals. She developed a passion for helping participants gain important vocational skills in addition to encouraging them to become active members of their community by founding the first Self Advocacy Group at their Pacoima site. She enjoys helping people of all ages grow and reach their full potential and is excited to bring this enthusiasm to her work at the STEM³ Academy.
Brian Maynard
Brian has been passionate about technology and digital entertainment for most of his life and had decided from an early age that his calling was in the digital arts. Studying 3D modeling and computer animation throughout high school, he entered Penn State's college of Arts and Architecture in the Interdisciplinary Digital Studio program and graduated as a Bachelor of Design with a minor in Information Science and Technology. Over the course of his education, he discovered a strong interest in programming and was inspired by the flexible and efficient strength of code-driven work. Brian is honored to be a part of the STEM3 Academy and finds nothing more exciting or joyous than learning and sharing that joy with others.
Meghan Spencer
Meghan Spencer earned her Bachelor's in Anthropology and a minor in Public Policy at the University of California, Los Angeles in 2013. While at UCLA, she studied under and was a research assistant for the Evolutionary Anthropologist Daniel M.T. Fessler, helping to conduct experiments in which the ties between evolution and human morality are explored. After graduating, Meghan went into sales and customer service where she gained experience working for, among others, Gordon Ramsay and Hyundai Motor Inc. Subsequently, Meghan began substitute teaching for LAUSD. After only one month teaching, Meghan was asked to take over a class for students diagnosed with Autistic Spectrum Disorder. She knew right away that she wanted to work with students who weren't neuro-typical. Meghan is currently earning her credential as an intern in Special Education at California State University of Northridge. She is immensely excited to work at STEM3 Academy, where she can combine her passion for academia with her passion for working with diverse learners.
Catherine Lee, LCSW
Catherine Lee moved into the field of social work after studying psychology at UCLA, driven, in part, by her experience as a drug counselor and her passion for working with children and adolescents. She joined The Help Group in 2003 as a school-based therapist before becoming Associate Clinical Director of the Van Nuys campus and, subsequently, Clinical Director of the Valley Glen campus. Lee is a Licensed Clinical Social Worker who uses a strengths-based approach in clinical practice and believes in the power of community and relationships. Her passions include group therapy, team-building, baking, and reading.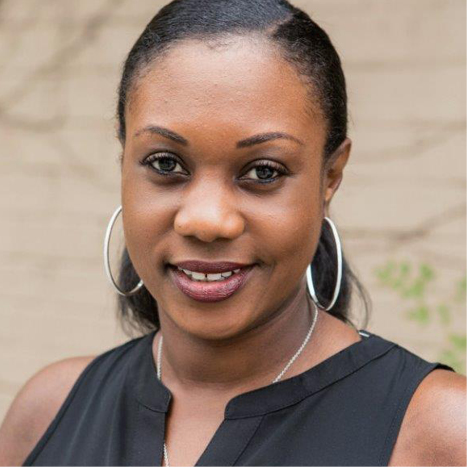 Tamika DeCambra
Since joining The Help Group in 2011, Tamika DeCambra has provided integral support to the STEM³ Academy and Advance LA programs. She serves as an initial point of contact for campus visitors, handles a variety of administrative duties for staff, and provides support to the campus. DeCambra attends CSUN as a dual major student in Liberal Studies and Business and Administration. In her free time, she enjoys spending time with her husband and two school-aged sons.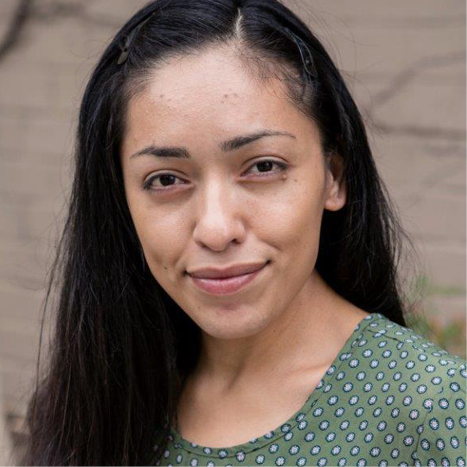 Mireya Gonzalez
Mireya Gonzalez earned her B.A in Urban Learning and Mild-Moderate Education Specialist Credential at California State University, Los Angeles. She is passionate about serving at-risk students, English Language Learners, and students with disabilities within the urban school setting. Mireya also has several years of experience working directly with students with Autism and was a Behavior Therapist for both home and school based cases for over 3 years. Mireya brings her experience in Applied Behavior Analysis to the classroom and focuses on positive reinforcement and modeling positive behaviors. Mireya is passionate to teach social skills and enjoys helping students achieve their best by building on their strengths.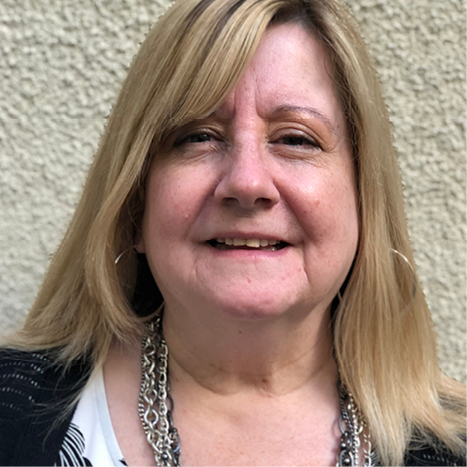 Mary Ellen O'Donnell
Mary Ellen comes to The Help Group with Master's Degrees in both Education and in Computer Science and Engineering. She has taught at several K-12 schools in both Los Angeles and Boston, community colleges and universities. Mary Ellen has been a FIRST Robotics mentor for 8 years at an inner city school and she also founded and coached an all-girl team, which won the FIRST Highest Rookie Seed Award for the Los Angeles Division. She also teaches AP Physics to inner city students in USC's NAI program to help prepare them for college. Before becoming a teacher, Mary Ellen worked for 25 years as a software engineer and developed software for several defensive missile systems, including the ones defending the U.S., Japan and South Korea. She also developed software for NASA. Mary Ellen's passion is showing under-served students how interesting, rewarding and exciting careers are in the science, math and engineering fields.​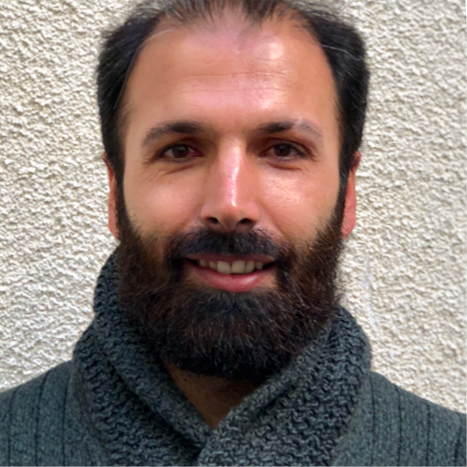 Feisal Khoushab
Feisal has earned degrees in computer science, bioengineering, natural resources, biology, and is currently working towards his education degree. He has two patents, has published articles in international journals, andhas presented at international conferences. While doing scientific research, Feisal found that he was interested in teaching and so shifted his focus to education. While studying, he also realized how the different sciences are all connected to each other, so in the classroom he tries to make as many connections as possible between the different fields. In this way, students develop an understanding of the inter-relatedness of things, and are able to develop a sense of the 'bigger picture' of things.
Megan Davis
Since 2006, Megan Davis has been working with The Help Group in a variety of roles and programs. She is currently the Principal at Village Glen School, overseeing the Elementary and Middle School Core, Climb, and Beacon programs, and the new STEM³ Academy school. Megan has been working in education since 2006 and holds a Bachelors in Psychology from UCLA, Mild Moderate teaching credential with Autism Spectrum Certification, and a Master's in Special Education from CSUN. Previous to administration, she taught at Village Glen in the Core, Beacon, and Pace programs in grades 3-8. She is excited to be launching STEM³ Academy at the Sherman Oaks campus and looks forward to the unique opportunities it brings to the students.
Shannon Hart
My Name is Shannon Hart and I am the current STEM3 Academy teacher for 6-8th grades on the Sherman Oaks campus. I have worked in the field of education since 2008 and began my employment with The Help Group in 2017. In 2010, I became trained in the Science of Applied Behavior Analysis (ABA) and have worked as a therapist since, also incorporating it into my daily classroom routine. I'm excited to work with students who are passionate about STEM, and to stimulate their interest by integrating applied learning opportunities into their day.